Attractions
London Tea Room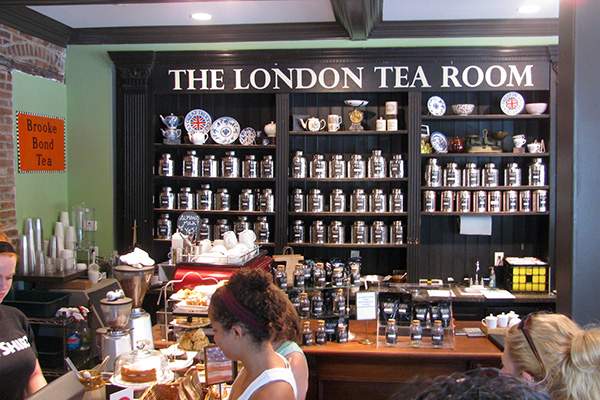 General Information
Allow Children? Yes children are allowed
Allow Smoking? We are sorry smoking is not allowed
Allow pets? We are sorry pets are not allowed
Is there Parking? We are sorry there is no customer parking
Are there Handicap Facilities? We are sorry there are no handicap facilities
Enquire about this Attraction
(314) 241-6556
Name of Attraction = London Tea Room
Type of Attraction = Restaurant
Directions = See Map
Summary = Located in the heart of Tower Grove South, The London Tea Room offers a cosy retreat from the bustle of city living. Start your day off with a pot of tea and a scone, or have a light lunch of quiche and soup.
Location
Booking Information
Opening Time = 09:00
Closing Time = 16:00
Adult Price = Free Entry
Children Price = Free Entry
OAP Price = Free Entry
Book Accommodation
Click on the button below to reserve your accommodation
A divine, legendario experience. I was specifically looking for an old fashion tub to soak in, and I found such a delighted one. It was also deep and huge, and if there are two people looking for a cozy splash, dive in! I got more than I anticipated with such rich company and conversation, the finest details to my room stay and tailoring breakfast to suit my needs (even when I was the only one staying at the house). The time and upkeep to the home, as well as for a vintage and antique lover, I wandered in the smallest corner to find a hand picked treasure. It is hands down the best vacation stay I've ever had. I was alone, but wasn't alone - and my privacy and needs to be kept alone were respected but I could enjoy the company at my leisure which was such a graceful dance. Highly recommend.
Kathy L, July 2020