About Us
About Your Hosts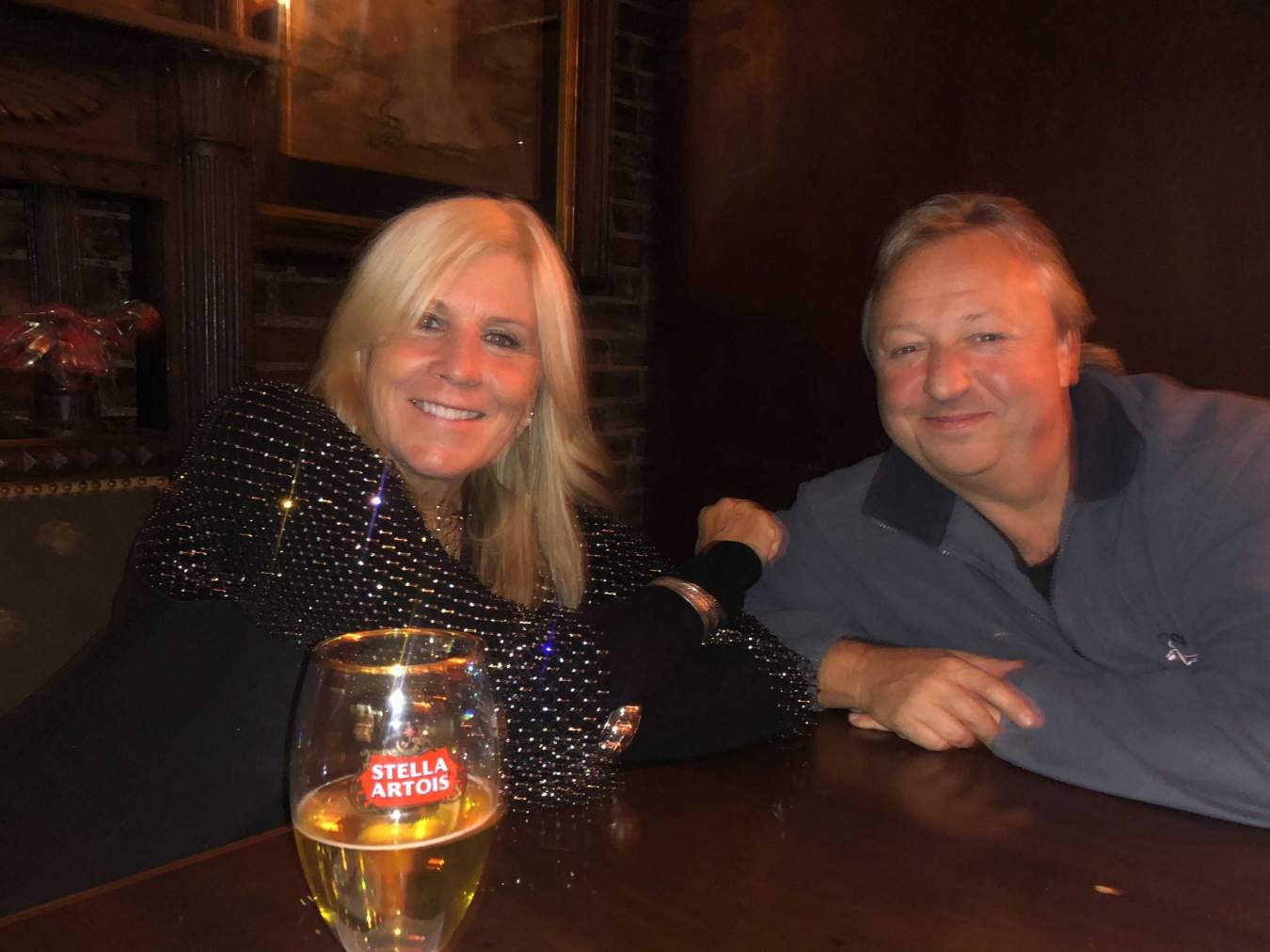 Hi! I am so happy you found my website! My name is Lillabet Popp, and I have been the proud owner of Casa Magnolia Bed and Breakfast since May 2005. People often ask why I decided to open a bed and breakfast. There are several answers to that question. First I'm a person with a lot of interests--which can sometimes be a drawback when you're trying to find your ideal job!
My undergraduate degree is in Music Education, but teaching just wasn't a good fit for me. I have always loved freedom and flexibility (who doesn't) and people! I've done lots of odd jobs to make a living, but I found what I really enjoyed was the restaurant/catering business. Every day was new and different. I have met so many interesting people who shared their stories, their feelings, and their joys and woes with me. It made me feel alive!
In the 1990's my semi-retired parents decided to buy a big, old, fixer-upper house in South St. Louis and open a bed and breakfast. I had never stayed at a bed and breakfast before. I really had no idea what they were all about. I started stopping in for a cup of coffee any chance I could. I'd see the guests at the breakfast table, chatting with people from all different walks of life. I just found it absolutely fascinating. And that's when I first started thinking….Hey, I think this is something I would really enjoy!
Then I decided to go to Saint Louis University and get my Masters in Communication. That's when and where I met my husband Jordi. Jordi is originally from Spain. Although he grew up in Madrid, he is from the Barcelona area and is also Catalan. After a three year long-distance relationship we got married. One year later we had our son, Jesse. And that's when we decided to start looking for a house for a bed and breakfast. Although Jordi works from home full-time for Western Union, he loves the B&B business. He spends as much time as he possibly can, greeting and entertaining our guests.
Many friends and acquaintances find it strange that we don't mind having strangers in our home. I have to admit, when we bought the house, neither Jordi nor I knew for sure if we would like the business or not. But after just a few months in business, and conquering the nerves, I knew I had found my niche. It is a joy and blessing to be able to get up and spend the morning sharing delicious food, laughter, and interesting conversations with our guests.
In addition, We love our home and we love sharing it with guests from around the world. We feel so blessed to have a business that grants us the opportunity to meet so many fascinating people. One of the reasons I love this business so much is that, even with all the chaos going on in this crazy world, I can open my door to wonderful people. It gives me hope for the future and I realize that it is still a beautiful, beautiful world.
Lillabet Popp & Jordi Felix
The History of the House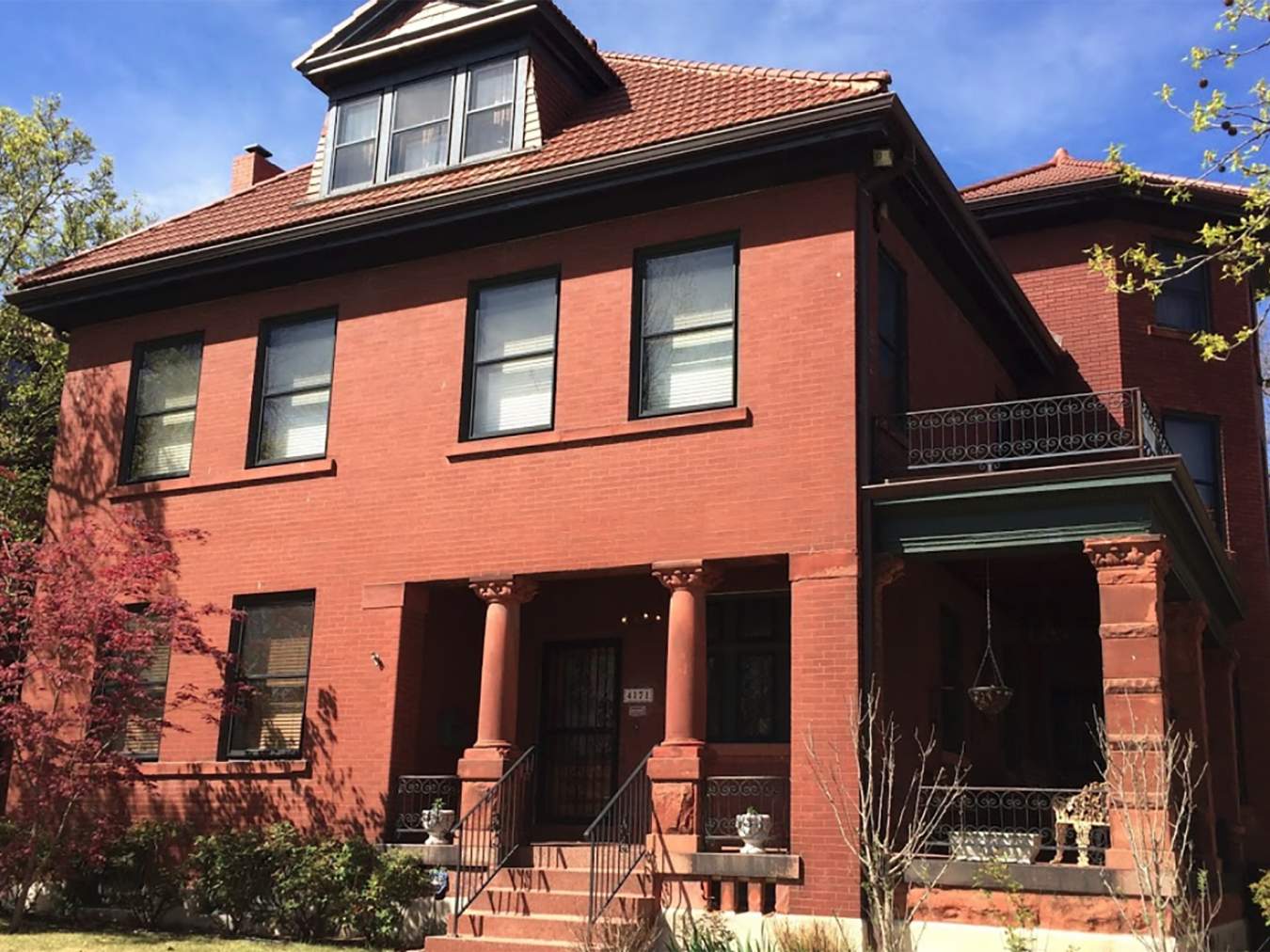 Jacob Stocke was the owner of a clay brick company in St. Louis. In 1903, Jacob built a large, red brick home at 4177 Magnolia Avenue. In 1906, he bought the property next door and built a very similar 3-story home for his daughter, Edith Stocke Bedford, as a wedding gift to her. What a lucky girl! This house is now Casa Magnolia Bed and Breakfast.
It has been said that Casa Magnolia was designed by Ernst Preisler, a prominent St. Louis architect. Preisler was commissioned to design the 1907 Carondelet Branch Library and the Regent Hotel at 14th and Chestnut, which has unfortunately been demolished. He also designed 12 houses in Compton Heights neighborhood, which is just east of Shaw, full of gorgeous, elaborate mansions.
Edith and her husband sold the house to Charles Galloway and his wife Garfielda around 1915. Charles (1871-1931) was a musical prodigy who began playing the church organ at nine and became a world-renowned organist. Galloway was the organist for The 1904 World's Fair in St. Louis. While living in our house, he would open the front door on Sunday evenings and give free concerts to the neighborhood. Throughout his life, Charles served as organist and as a musical director at Washington University and Choir Master of the St. Peter's Episcopal Church in St. Louis. Charles gave recitals all over the United States. He also dedicated many of his large pipe organs to St. Louis. He lived at 4171 Magnolia Avenue until his untimely death of heart disease in 1931.
Upon Garfielda's death in 1953, her son Charles Miller Galloway Jr. and his wife, Patricia, inherited the house. Charles Jr. was also a musician, and made a living as a music director at both Washington University and St. Louis University. Charles Miller Jr. died in 1955. Several years later, Patricia married David Lehleitner. Together they raised nine children, six of hers, two of his, and one theirs. Dave told me that he built the swimming pool to keep all the children and friends entertained throughout the summer. Patricia died from cancer in 1995, and with the kids grown and out of the house, Dave decided it was time to downsize.
Dave was a regular at O'Connells Pub. He knew my sister, Prisca, who mentioned to him one day that I wanted to open a bed and breakfast. Dave said, "I've got the perfect house for her! Tell her to come by and take a look. I'm selling in the spring." I drove by and knew without ever stepping foot inside that I had found the perfect house! We shook hands over Dave's dining room table and bought the house in May 1997. He was thrilled that his home was going to be a bed and breakfast. When he came by several years later to visit and to see the renovations, it was a very emotional and unforgettable moment for us all!
So here we are in 2021! We opened the doors to Casa Magnolia Bed and Breakfast in May 2005 and have never looked back! We are looking forward to many more years of sharing our home with you!
The History of the Shaw Neighborhood
Henry Shaw, (1800-1899) was a wealthy businessman, philanthropist and amateur botanist who came to St. Louis from Sheffield, England in 1819. Shaw began buying up large tracts of land in what is now known as the Shaw Neighborhood of St. Louis. These land purchases included his private estate on which the Missouri Botanical Garden now sits, and also the "Prairie des Noyers" (Meadows of the Walnut Trees) which is now known as Tower Grove Park, located directly across the street from Casa Magnolia Bed and Breakfast.
Missouri Botanical Garden
Henry's abundant wealth allowed him the privilege of pursuing his dream of creating a beautiful botanical garden for the people of St. Louis to enjoy, one that would equal the exquisite gardens of Europe. He believed that teaching people an appreciation of botany would lead to a more enlightened society. The garden began in his own backyard, and 40 years later, in 1859, Henry's dream was realized, and the Missouri Botanical Garden opened to the public.
The Missouri Botanical Garden is 7/10ths of a mile from our front door. Many of our guests come to attend the yearly garden events; the Japanese Garden Festival, Orchid Show, Lantern Festival, the Christmas Garden Glow and many, many more. Every Wednesday during the months of June and July, there are free outdoor concerts featuring local musicians and bands.
Tower Grove Park
Casa Magnolia is located directly across the street from the absolutely spectacular Tower Grove Park, a beloved gift to us from Henry Shaw himself.
In 1868, Henry Shaw deeded 276 acres of prairie and shrubbery that was adjacent to his home to the City of St. Louis for the purpose of creating a Victorian-era walking park. Shaw had two stipulations before deeding over the land: 1)the land would be used as a park forever 2) the city would make an annual allotment for its maintenance. To this day, Tower Grove Park is the only public city park in the City of St. Louis that is controlled by an independent Board of Commissioners and an independent staff.
Over 17,000 trees, shrubs and vines were planted. Shaw believed that "parks were ornaments to a great city, and conducive to the health and happiness of its inhabitants and to the advancement of refinement and culture".
Over 150 years later, Shaw's dream lives on. Tower Grove Park is beautiful, thriving, and full of diverse activities. There are a variety of venues in which to host special occasions, such as the Stupp Center, Piper Palm House, the Music Stand, ornate pavilions and picnic sites. Many weddings, graduations, birthday parties, and photo shoots are held in the park. In addition, a multitude of events such as the Festival of Nations, Food Truck Friday, the Farmer's Market, summer concerts, and tournaments take place in the park throughout the year. The park also has hard and grass tennis courts, yoga classes, horseshoe pits, ball fields, horse-drawn carriage rides, a wading pool and a playground.
During your stay at Casa Magnolia, take advantage of Tower Grove Park and all its beauty. You can enjoy the park at any time of day. Take a walk or jog and get your fix of nature. Breathe deep, relax, and take in the many different trees, shrubs, flowers and birds that inhabit it.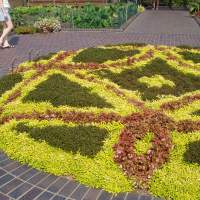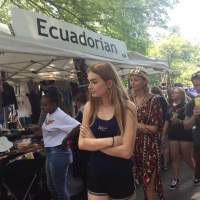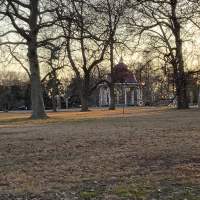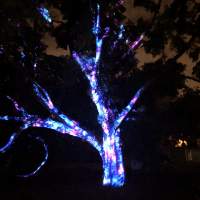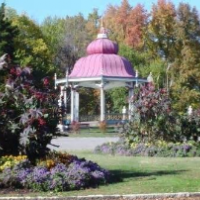 Lori D, July 2020
Fantastic all the way around! We were here to visit our daughter, who lived a street away, so our expectations were nothing more than being in close proximity to her. What a wonderful treat for us, then, that we were lucky enough to get a room at Casa Magnolia. As a picky traveler, I was so very happy with EVERY thing. The room was so comfortable, the food was delicious, the location was perfect. But our most memorable moments spent there were with the hosts. Jordi and Lillabet are fun loving, generous, professional, accommodating and we cannot wait for another opportunity to come to St. Louis to stay at their place. Highly recommended!